New from the author of ACCIDENTAL comes a gripping story about a teen grieving her father's sudden death—and grappling with the shocking secrets he left behind.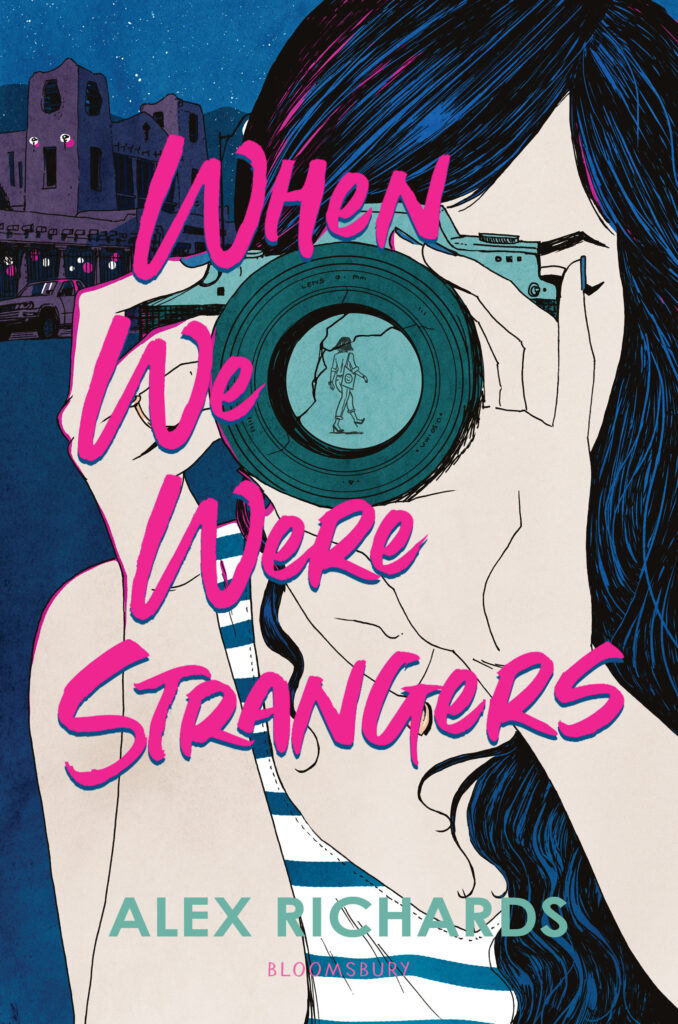 Seventeen-year-old Evie Parker is devastated in the wake of her father's sudden death. But she knows something her mother doesn't: the day of his heart attack, her dad was planning to move out. After finding his packed bags, an impulsive Evie puts everything away, desperate to spare her mom more heartache.

To make matters worse, Evie soon learns the reason her father was going to leave: he had been dating his twenty-two-year-old receptionist, Bree, who is now six months pregnant. Desperate to distract herself, Evie signs up for a summer photography class where she meets a motley crew of students, including quirky and adorable Declan. Still, Evie can't stop thinking about her father's mistress. Armed with a telephoto lens, she caves to her curiosity, and what starts as a little bit of spying on Bree quickly becomes full-blown stalking. And when an emergency forces Evie to help Bree, she learns there's more to the story than she ever knew…

Alex Richards crafts an addicting and compelling new story about betrayal, complicated family secrets, and getting to the heart of what matters — ultimately asking readers how far they'd be willing to go to unravel the truth.
PRAISE for WHEN WE WERE STRANGERS
"A beautiful exploration of a family torn apart by secrets and grief. Written through the lens of a messy, complex teen girl, this is a story infused with humor, hope, and a lot of heart." – Kirkus Reviews, starred review
"Absorbing . . . . [an] introspective story of changing emotions and a softening heart." – Publishers Weekly
"A strongly written plot, a complementary setting, and strong characters make this a compelling read." – School Library Journal
"An exquisitely told story of grief, growing up, and the glorious complexities of love and life." – Kathleen Glasgow, New York Times bestselling author of Girl in Pieces and You'd Be Home Now

"A sparkling, stirring ode to love, art, and unexpected human connection." – Jeff Zentner, Morris Award-winning author of The Serpent King
"Set against the stunning backdrop of Santa Fe and told through the lens of an aspiring photographer, When We Were Strangers is a beautifully written story about unexpected loss and the cost of keeping secrets. Readers will ache along with Evie's grief, and then cheer hard for her as she climbs her way out of it. Intimate and brimming with empathy." – Kyrie McCauley, Morris Award-winning author of If These Wings Could Fly
"With vivid prose and a unique, engaging voice, Alex Richards explores the messy realities of love and loss in this complex, unflinchingly honest glimpse beneath the façade of public grief." – Eva V. Gibson, author of Together We Caught Fire and Where Secrets Lie
"Alex Richards Deftly explores the healing power of human connection in When We Were Strangers, a beautifully written, compelling story about loss, betrayal, and how to find hope in the midst of grief." – Liz Lawson, author of The Lucky Ones
"Alex Richards's eye for detail, perfect-pacing, and snappy dialog make When We Were Strangers a compulsive read about grief, the power of family, friendship, and finding connection where you least expect it." – Shana Youndgahl, author of As Many Nows As I Can Get